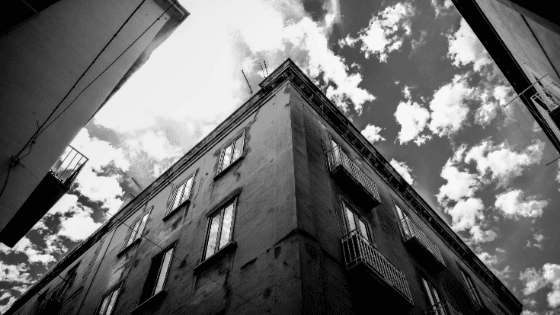 Continuity, Recovery, Re-engineering
Continuity, Recovery, Re-engineering are common words used in the context of businesses that have been affected in varying degrees by the virus and government measures across the globe to combat its effects upon everyone's health.
Why are they being used so frequently?
Continuity – the majority of businesses will have had significant disruption to their trading patterns, no matter what sector they operate in. Whilst supermarkets, operated by key workers, have done a splendid job in securing the food supply chain, many thousands of independent retailers remain closed with an uncertain way forward.
Those independent foodservice wholesalers that I work directly with have received little or no government support other than the employee furlough scheme, and are more than likely last in the queue to resume trading when lockdown measures are relaxed and their customers open. So continuity is critical.
Recovery – every business, whether privately or publicly owned, will want to get back "to where they were" before this all started. And of course they will want to do this as soon as possible – to resume trading; to employ people; to generate wealth; and to feed the UK economy. And to do this, the road to recovery needs to be well sign-posted, so that industry and company leaders can plan for it. In a global economy, that recovery may no longer be able to rely upon existing supply chains.
So much is dependent upon making a decision about how we relax the lockdown measures – we will all have a view about the decision that will be made, but visibility and a timetable is what leaders will crave for. So recovery will be possible, but has a few, critical dependencies.
Re-engineering – sounds posh, but let's make it simple. Extended periods of staff working from home – what questions will this pose regarding productivity, teamwork, and the physical costs of hosting teams in bricks and mortar? Getting closer to your customers – food wholesalers delivering direct to your home, by-passing the middle man.
Will this go back to normal, or will this become a new route to market if it is cost effective?
Home delivery becoming more the norm rather than for the few – what pressure will climate change activists bring to companies who have a strong corporate policy to be carbon neutral?
So re-engineering, in a world where your customers have been forced into behavioural change, and might just like it; where your staff have kept things going in very different circumstances, and you wonder how you coped before; and where your future markets might no longer be where you thought in your 5 year plan; and quite frankly, what is the value of a 5 year plan when you cannot plan for 5 months?
So re-engineering has to happen, because if you do not your business model will be dictated to rather than influenced by external events.
What is clear is that resilience through leadership is now needed more than ever.
Join our online panel discussion on Wednesday 13th May at 10:30 BST – Providing Leadership through Change and Uncertainty. 
Where we have invited three industry experts to share their tips and learnings handling resilience in their teams – especially now during this pandemic. Sign up today.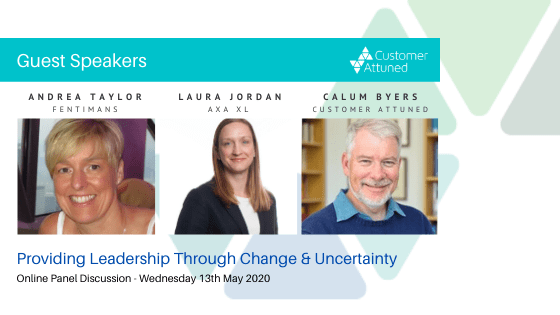 Latest posts by Gary Lunt
(see all)
https://customerattuned.com/wp-content/uploads/2020/05/continuity.png
315
560
Gary Lunt
http://customerattuned.com/wp-content/uploads/2022/08/logo-1.svg
Gary Lunt
2020-05-05 13:48:56
2022-06-23 12:21:50
Continuity, Recovery, Re-engineering