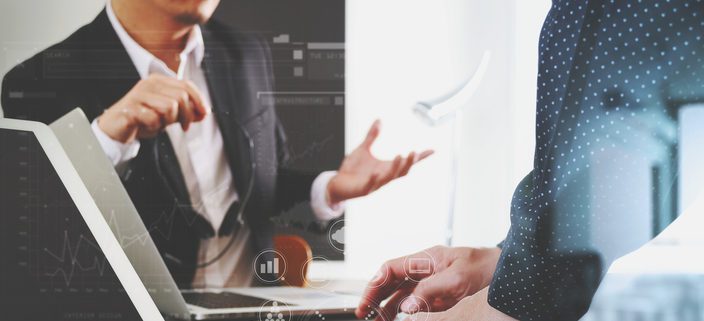 Financial Services: Developing Quality Relationships With Your Intermediaries
"To manage great relationships, we need great people"
Much of the UK insurance and wealth management industry is reliant on a distribution model centred on the key role of brokers and intermediaries.
Success in this market for the product providers is therefore dependent on the ability of their people to develop and manage effective relationships. Defective processes, gaps in product offering etc. whilst certainly not ideal can be overcome by the strength of good people; conversely, growth opportunities on the back of great brands and products can be missed in the absence of people with the right skills. I would even go so far as to say that your proposition is only as good as the people you have to deliver it – without good people, how can you deliver the service your intermediaries need?
Therefore, any financial services organisation that relies on an intermediated distribution model should be able to answer the following questions:
How good are your current relationships?
Are any at risk?
Are you unlocking the full potential of your relationships?
How much do your intermediaries trust you?
Are your account managers delivering the quality of relationship your intermediaries demand?
Are you developing the capabilities in your account managers needed to deliver your proposition?
I have yet to come across a company in financial services that does not have some form of formal or informal method for answering some of these questions but the depth of understanding and the ability to use this understanding varies massively.
However, a truly effective solution would provide a straightforward and in-depth understanding of the quality of your current relationships, taking into account factors such as the quality of your service, your product, levels of trust, broker satisfaction and their commitment to you as a provider. This understanding should be built up across multiple contact points within the broker offices you deal with including those who set strategy, those who place business, those dealing with claims and those dealing with the financial side of the relationship, etc.
By building up this in-depth understanding, you will be able to look at both a macro and micro level at your relationship with your brokers. How does the quality of your relationship vary by your broker segments, by regions of the country, by individual brokerages, and by different office locations?  This deep understanding can be used to help identify:
Fertile hunting ground to support any growth ambitions
Relationships that you must manage to ensure you retain the business you have
Potential capability gaps across the teams responsible for managing the broker relationships
Issues impacting on the quality of relationships
We have worked with a number of clients across different industry sectors to help them answer these questions and more. For example, consider a client that sees that the quality of their relationship at the main broker head office where the principals and other key senior staff are based is very good. As a consequence they are getting good levels of business with high conversion rates and high retention rates. However, as they look at the results from other offices, the quality of the relationship is seen as a lot weaker and is leading to lower volumes of business, lower conversion rates and greater levels of lost business. Upon digging into the reasons, a lot centres around these smaller regional offices being looked after by less experienced account managers. This understanding enables appropriate investment in upskilling to ensure a greater consistency of delivery and building of capability.
This is one simple example of how our world-leading CRQTM tool, powered by Deep-Insight, gives you the insights to really understand what your brokers are experiencing and then take actions to address problems. Our deep-dive analytics, together with experienced subject matter experts, will show you what you need to do to make sure your broker relationships are working for you.
To find out more about how our unique approach enables you to uncover exactly what your brokers think about you, and then take decisive actions to ensure you deliver for them, simply get in touch with the Customer Attuned team.
Latest posts by Nicola Denny
(see all)
https://customerattuned.com/wp-content/uploads/2019/03/shutterstock_615451883-2-2.jpg
354
704
Nicola Denny
http://customerattuned.com/wp-content/uploads/2022/08/logo-1.svg
Nicola Denny
2019-03-15 13:44:23
2022-09-08 10:20:58
Financial Services: Developing Quality Relationships With Your Intermediaries