Customer Management and Competency Frameworks
There can't be an effective Customer Strategy without a deep understanding of Customer Management and Competency Frameworks.
Your reliance on the knowledge, skill and capability of people to deliver the right solutions to your clients is paramount to achieving customer satisfaction, growth and retention.
But where to start? What capabilities do you need in your people to ensure business success?
Many businesses have a 'gut feel' for where the gaps in their Customer Management capabilities are and invest in recruiting or developing their teams accordingly. But for some, if this is the only approach taken, it can lead to a scattergun approach to development with a lack of focus on developing the capabilities that are actually required to support and deliver the customer strategy.
Build Competency Frameworks around your people development
Through our consultancy, we help you consider:
•    What Customer Management capabilities you need to achieve a customer centric approach
•    How capabilities are differentiated across customer-facing teams and departments to remain effective
•    How to match these differentiated competencies and customer management capabilities to appropriate roles across your business
•    How to align the capability framework with training needs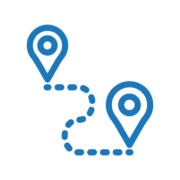 At Customer Attuned, we are experienced at helping businesses to build a Customer Management capability infrastructure to develop skills and competencies. If you want to move from a scattergun to a targeted approach, have a no-obligation chat with our team to explore how we might be able to help.
2
Sales & Account Management
3
Trust Evaluation & Development
We help you redefine your Customer Management, through developing and implementing a focused strategy, and overseeing the changes to people, processes and technologies.