A key trust builder and relationship developer, our joint business planning training and consultation programmes provide the umbrella for mutual commercial benefit.
The Joint Business Partner Plan starts with developing the long term strategic 'Mission / vision' objectives and gives your team:
confidence
skills
framework
to facilitate key customer teams towards a shared vision and plan for the future.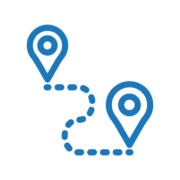 If you experience challenges within your sales and account management teams or are looking to implement a fresh approach, have a no-obligation chat with our team to explore how we might be able to help.
2
Sales & Account Management
3
Trust Evaluation & Development
We help you redefine your Customer Management, through developing and implementing a focused strategy, and overseeing the changes to people, processes and technologies.