When 80% of your business is reliant on 20% of your customers then effective key account management comes into sharp focus.
This focuses on bringing you leading edge thinking on KAM in a way you can easily apply and gain competitive advantage within this crucial area.
This KAM programme helps organisations to improve their Key Account Management. Developed through our work with over 60 B2B companies, and combined with leading research into customer management, it is designed to provide you with the skills and tools you need to change static or unprofitable relationships into ones that engender growth and profit.
Bespoke for your organisation & sector
Proven to generate tangible ROI (15:1 ~ 7:1)
Provides competitive advantage through new thinking with pragmatic application.
Categorised into modular form – you enter the programme based on the capability and competency of your organisation.
Relationship caretakers to relationship developers
Tackle the processes, procedures and ways of working
Customer Management behaviours that move the account team from 'it's all about the relationship' to the wider relationship, competency and organisation.
Development as an organisation (our ability to develop and deliver KAM centric CM)
Development as an account team (our ability to develop KAM relationships to deliver mutual gain)
Key Account Management Development:
We have developed a programme architecture that allows us to shape and co-create based on your needs and current Key Account Management approach.
Here's a taster from previous programmes
What can I expect to cover?
Establishing our Development Start point: Stage 1 of the CA KAM Programme
'What is your customer relationship positioning at the moment'?
Capability development as an organisation (our ability to develop and deliver KAM centric CM)
Starting our Development
Standing in the shoes of your customers CEO; "DRIVING CUSTOMER UNDERSTANDING AND INSIGHT"
Driving insight into value: "So what, do we do with the insight and understanding"?
Our Role: Defining the role of the key customer lead
Who, When and How; 'Decision web, Stakeholders and contact strategy'
What triggers the development of the relationship?
3. Review, re-calibrate and re-orientate.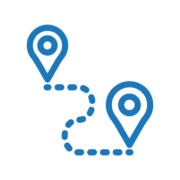 If you want to explore developing your key account management, have a no-obligation chat with our team to explore how we might be able to help.
2
Sales & Account Management
3
Trust Evaluation & Development
We help you redefine your Customer Management, through developing and implementing a focused strategy, and overseeing the changes to people, processes and technologies.