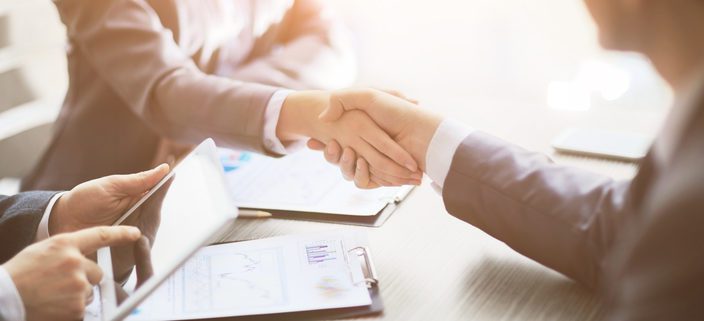 Customer Management In a World Of Intermediaries and Brokers — "Do You Understand How It Works?"
Are you new to marketing or strategy in B2B insurance? Or have you worked in the industry for a while and want to add more value to propositions, relationships and customer strategies? Do you want to improve how you work with underwriters and portfolio managers? If so, read on, to learn more about how to manage the challenges you face and how you can really add value.
What are customers buying?
The world of insurance is complex. Customers are buying an intangible product. It's hard for them to see beyond a complicated policy document with pages of terms and conditions outlining what they are or are not covered for. So what are they buying? "A promise, yet to be fulfilled."
A customer trusts an insurance company to meet its promises. These days, we are increasingly vulnerable to things not going as we planned, in ways we once could never have imagined.
Insurance is the promise that if something goes wrong, a customer will not suffer financial loss due to physical or moral damage. Prevention of loss may not involve recompense – it might be through services e.g. in motor insurance, repair of a damaged car and use of a courtesy car, or in property insurance, rebuilding premises following flooding or fire.
The reason customers (whether they be individual customers buying home insurance or multinational clients purchasing multi-location property insurance) buy insurance is that they either do not have, or do not wish to carry the financial capacity in savings and investments and/or corporate reserves and balance sheets, to pay for the outcomes if the events against which they are insuring happen. So they are choosing to transfer that financial burden to a financial risk carrier in return for a premium.
The risk may be transferred to traditional insurance companies or, in the case of larger commercial clients, to their own captive insurer. The risk may be placed via a Lloyd's syndicate or Managing Agent, or there may be special cross-industry insurance 'pools', such as a government-backed terrorism pool. The financial risk carriers may themselves choose to spread this risk by only taking a share of the risk, or by buying reinsurance to protect their own balance sheet.
As a marketing or strategy professional, one of your challenges is to stand in the client's shoes and understand why they need insurance in the first place and their motivation for buying. These must be aligned with your own corporate strategy i.e. what type of business you want and have the capability to design and sell.
How do the product providers access these customers?
Financial risk carriers have many ways to make their services available to the end-customer:
traditional brokers from the large multinational brokers to local high street firms
tied agents
direct to customers (historically via company salesforce but in many countries this has been replaced by telesales and web platforms)
via online brokers or aggregator sites
standard or tailored white-labelled solutions (marketed by the partner with the partner's brand) or green-labelled solutions (marketed by the partner with the risk-carrier's brand) – with both white and green-labelled solutions made available through partners such as banks and other financial institutions, retailers, affinity groups, etc.)
as a follow line to other lead insurers (a follow line is common with very large insurance risks where one insurer may lead for a client by taking 60% of the risk, and then one or more other insurers 'following' their terms for the remaining 40%)
A key role of the strategy and marketing teams is to help determine the best route to market and how best to support internal and external teams delivering propositions to the end customer.
So how does a customer decide who to buy this risk transfer product from?
The end-customer has many choices as to where to place this financial risk. Factors influencing their decision include trust in the company's ability to provide the coverage they need at a price they can afford; advice or recommendation from those they trust; ease of doing business, etc. In the case of business insurance and more complex personal insurance products, in most cases the customer will work with a broker to meet their needs.
Marketing and strategy teams face two challenges:
Firstly, they work with customer-facing teams, including distribution partners such as brokers, to gain insight into the needs of their customer, including designing a proposition involving products and services they really need at a price they are willing to pay. There are many good research agencies but insurance companies must choose one that understands the market and how it works. Otherwise much time and effort will be wasted educating them!
Secondly, they must consider the best way to reach these customers, including designing processes that create a customer journey that is efficient, straightforward and clearly understood by all those involved at different stages in delivering elements of this journey. Risk carriers must understand the needs of their distribution channels. For much of the business sold through brokers, the key decision maker as to where to place business is the broker. The customer trusts them to make the right choice. So designing a compelling broker proposition is a crucial role for marketing teams. Two propositions are needed – one for brokers/intermediaries and one for customers that can be jointly delivered by the company and its brokers. When ownership for the creation of broker propositions and customer propositions resides in different teams, misalignment and conflict can occur.
Doing business in the intermediated insurance market is a challenge for strategy and marketing teams. At Customer Attuned, we combine expertise in B2B account management and in-depth understanding of financial services. We work with clients who face the challenges outlined above and have developed solutions that met their need. We have written a number of articles exploring some of the challenges mentioned in this article in more detail.
If you would like to know more please contact us.
Latest posts by Alan Thompson
(see all)
https://customerattuned.com/wp-content/uploads/2019/06/shutterstock_605124179-2.jpg
469
704
Alan Thompson
http://customerattuned.com/wp-content/uploads/2022/08/logo-1.svg
Alan Thompson
2019-06-13 09:00:05
2022-06-23 10:23:38
Customer Management In a World Of Intermediaries and Brokers — "Do You Understand How It Works?"