Tesco Determines to Rebuild Supplier Trust
Supermarket giant Tesco has been ordered to make "significant changes" in the way it deals with suppliers after the Groceries Code Adjudicator (GCA) found that the supermarket had deliberately delayed payments to boost its profits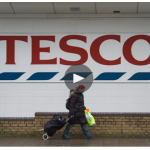 CEO Dave Lewis accepted the report, apologised, and promised to "reenergise" supplier relationships. Watch his response by clicking on the image (left).
We would argue that trust (which has undoubtedly been damaged) isn't something that can simply be rebooted like a PC or reactivated like a password.
Tesco isn't unique in playing dangerously with trust. Many companies have damaged it in tight trading conditions, and people sometimes make short-term decisions that do long-term damage.
Rebuilt trust cannot be 'assumed' because changes have been made.
What's the problem?
It appears most of the problems stem from an organisational perspective with failures in managing the supply base and internal 'ways of working'. This is having a knock-on effect on shoppers and key stakeholders, manifested in a loss of trust.
This case raises a couple of crucial questions that companies should be addressing in their supplier management:
How can trust be authentically rebuilt?
Is trust worth risking?
Rebuilding Trust – Having a Strategy
We define Trust between B2B customers and suppliers as follows:
The willingness to be vulnerable to another party and the decision to engage in actions based upon an understanding of their ability and credibility, and with the expectations of mutual value exchange over time.
In essence, you are trusted through your behaviours, intentions and past actions.
So, how could Tesco regain organisational trust?
It will come from three core areas and is based on the 'translation' of the organisations actions in the 'eyes of the stakeholders'. You will need board commitment and a strategy for:
Behaviours: Demonstration that long-term relationship quality is truly at the centre of everything you do
Intentions: Your vision, culture, CSR, company reports, processes, internal comms and recognition/reward must quality-assure trust

Past Actions:

Reputation isn't built on never getting anything wrong – it's forged in how you've handled it. Become masters at no-blame problem resolution
Risking Trust – What's at Stake?
What is the real cost of such opportunism and/or exercising coercive power over suppliers?
It may be worth the risk if there's a good chance it won't get found out?
I'd ask Volkswagen about that, if I were you . . . .
The cost to Tesco is difficult to quantify from the outside because their shares have been in long-term decline and this is only one of numerous good & bad stories that emerge on a weekly basis.
We are confident, however, that no sober minded person would say that it's "insignificant". It is not just the direct cost of recovering relationships; any incident that delays stock value recovery is massively expensive.
The best approach to take in evaluating trust is an incremental view – how much is gained or lost when trust is built or destroyed.  Read our recent blog "The Value of Trust" for more on this.
Take a long hard look in the mirror
At Customer Attuned we look at the organisation's capability to regain the lost ground and re-build organisational level trust.
You will know that you are on the road to recovery only when your suppliers and customers tell you that you're being true to your brand promise (e.g. "every little helps"), and when you've convinced your suppliers that the term "mutual commercial value" means something real in the relationship.
We have been helping organisations build Business to Business Trust for the last 25 years, we can help you do this.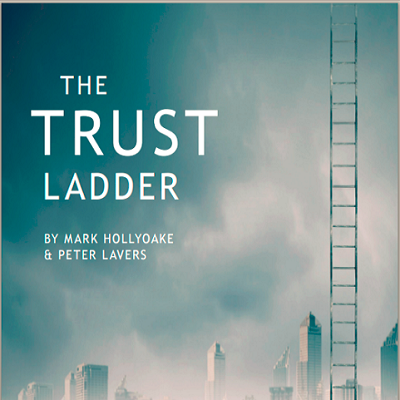 Our booklet "The Trust Ladder" explores the different levels of trust in B2B customer/supplier relationships and contains lots more advice on how to build it and recover it. It's free and can be downloaded by clicking on the image.
If you would like to discuss further how we can help you build and assess trust please contact us .
By Peter Lavers and Mark Hollyoake
Tweet to @customerattune  Tweet to @MarkHollyoake  Tweet to @PeterLavers//
Latest posts by Peter Lavers
(see all)
0
0
Peter Lavers
http://customerattuned.com/wp-content/uploads/2022/08/logo-1.svg
Peter Lavers
2016-02-08 15:30:49
2022-06-23 10:32:12
Tesco Determines to Rebuild Supplier Trust