Adopting A Customer Centric Culture Demands One Thing
Adopting A Customer Centric Culture Demands One Thing
Customer Attuned Associate Paul Cranston considers what it takes to successfully adopt a Customer Centric culture across the business – the whole business.
In my first insight piece for Customer Attuned I declared that a CRM system "is the artery of a successful business and the mechanism by which a company manages and measures success". Even if well specified and implemented, it alone is not evidence of adopting Customer Centricity. As Peter Lavers writes in his recent post to be useful and effective customer experience needs: "clarity of understanding, alignment and collaboration across the business." 
Thinking about operational KPIs, they exist to celebrate wins in disparate areas of the business; Marketing ROI, Monthly Recurring Revenue for sales, Customer Return Rate for manufacture, Average Resolution Time for Customer Success and so on. Without reliable industry benchmarks, these only serve the egos of the heads of department to demonstrate their ongoing value to the company. Organisations benefit from looking more holistically.
Afterall, implementing a CRM system is more successful when the CMO works closely with the Sales Director and the CIO. Product development is easier when product owners work closely with heads of design and manufacture. Onboarding is smoother when the Customer Success Team collaborates with the Sales Team in defining realistic expectations.
The counter position to these is that when the CRM system is developed on the needs of sales, marketing will not get the data it relies on. When design fails to see customer feedback from product owners, new features might be irrelevant. Or when sales does not understand the Onboarding processes, customers abandon the sale because promises are broken.
Transforming away from this insular approach to Customer Management is straight forward:
Adopt a customer centric culture
When the customer is the focus of all activities, the business stops looking at departmental comparisons in favour of looking at customer relationship development holistically. When departments are aligned in their role in serving the customer, they begin to collaborate in new ways. This is not a systematic change (as in something that a comprehensive IT system might deliver), but one of attitudes, language and behaviours. It is a cultural change.
However, true Customer Centricity is only realised through a cultural shift that takes more than inter-departmental collaboration. Adopting a Customer Centric culture demands one thing: a committed leadership to define and live up to the behavioural expectations.
When the organisation's leaders focus on the customer, speak of putting the customer first, behave by putting the customer first and support staff in their activities of putting the customer first, then and only then can a company be customer centric.
Being customer centric is in our name, our service is to support and guide your journey to building a culture focused on quality and ethical customer management so that sustainable and mutually beneficial relationships are developed and maintained.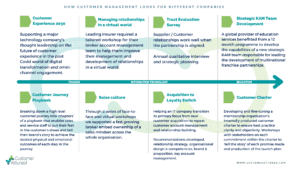 A look at the services that we have recently delivered demonstrates the way that our clients have begun or continued their journeys to adopt a customer centric culture. It also illustrates the ways that that customer centricity is relevant across the business – companies that start with developing a Customer Charter move to implement a customer centric sales culture, then expand in to Key Account Management development and even into strategic partnership evaluation and development, and the journey continues.
In fact, we believe that being Customer Centric is infinite, once the journey begins there is no end!

Please get in touch if you would like to discuss any aspect of this blog.
Learn more about:
Watch: Three Signals your company might not be customer centric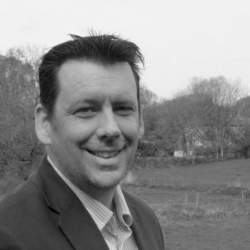 Latest posts by Paul Cranston
(see all)
https://customerattuned.com/wp-content/uploads/2022/04/2021-Projects-Infograhic.png
1080
1920
Paul Cranston
http://customerattuned.com/wp-content/uploads/2022/08/logo-1.svg
Paul Cranston
2022-04-11 17:00:43
2022-06-22 12:44:53
Adopting A Customer Centric Culture Demands One Thing