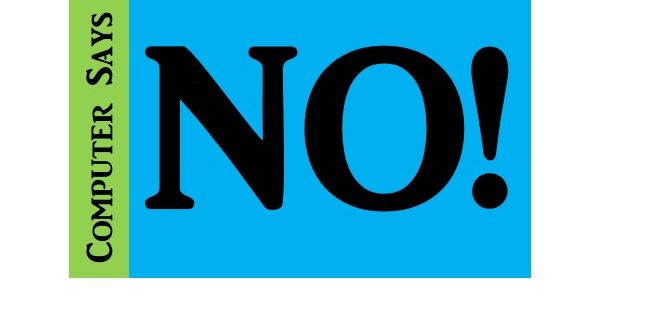 The importance of the BDM role and function in the distribution and customer management of financial services cannot be underestimated. The BDM ensures we gain and maintain the optimum share of mind and share of voice of our key brokers. They have an innate sense of smell to sniff out the lucrative cases even before the brokers seem aware!  However, this innate drive and enthusiasm isn't always met with similar enthusiasm back at base, usually because the branch either isn't customer focused or there is a lack of trust between the BDM and underwriting team.
The relationship between BDM & underwriter is key to the smooth, efficient and cost effective running of the business, yet is often overlooked. The BDM sniffs out the cases, decides if it's worth developing and then brings it back to the underwriting team. When it works in harmony, it is a joy to behold. The broker receives a seamless and supportive relationship. The underwriter operates as the check and balance on the BDM – akin to trimming the sail of the BDM –  to ensure they stay at optimum value and efficiency. They empower their customers, and support their ability and credibility to do business, creating mutual value through collaborating team working and trust building!
Unfortunately, far too often, we face BDM's complaining about underwriters as: 'the sale prevention department'. Underwriters counter this, accusing the BDM of being irresponsible, acting in the interest of the broker, willing to write anything to achieve bonus. As the old adage goes, the truth often sits somewhere in the middle.
At CA we are experienced at working with both  BDMS and underwriters to ensure they share  maximum benefits.
We suggest:
Bringing the team together and agreeing shared objectives and customer outcomes. This makes sure we are consistent and benefits are customer orientated.
Focus on developing the trust building elements of:  intention, ability, credibility in the collaborative team. These are proven to improve team working, customer focus and value creation.
For the bigger customers, developing contact plans with roles and responsibilities shared in the team. Penetrating the relationship and unlocking value through different mind-sets and views on how the business could be developed.
Joint measures, reward and motivation programmes. Ensuring we are all pulling in the same direction.
Looking at what we didn't write and why we said no. Preventing a 'computer says no' mentality and culture creeping into the underwriting team.
Want to know more?
Drop me a line at; mark.hollyoake@customerattuned.com
Mark is a co-founder and Director of Customer Attuned Ltd. He holds a Doctorate from the University ofSouthampton, his thesis focused on Trust as a dynamic within business to business customer relationships.

He is an expert in B2B Customer Experience and Customer Management. This includes CM strategy development; execution of improvement plans (incl. organisational modelling for customer management); programme design; and partnership & alliance development.

Mark's applied work across FMCG, industrials, medical devices, financial services, business services and construction has led to organisations making, significant improvements to their customer management. A large focus of this work has been moving organisations up the Trust Ladder to enable them to benefit from reduced cost to serve, while continuing to innovate and deliver mutual value.

Mark is a Fellow of the Chartered Institute of Marketing and Member of the Institute of Sales and Marketing Management. He holds an MBA in strategy from Henley Business School.
Latest posts by Mark Hollyoake (see all)
https://customerattuned.com/wp-content/uploads/2017/10/computersaysno.jpg
505
657
Mark Hollyoake
https://customerattuned.com/wp-content/uploads/2016/05/logo.png
Mark Hollyoake
2017-10-09 16:07:21
2017-10-13 09:01:01
Business Development Managers (BDM) & the Underwriter relationship