Are you preparing to make the most of your international trade and business development opportunities pre & post Brexit?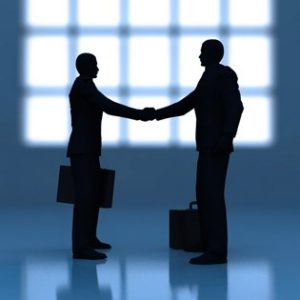 A leading bank has recently published a UK trade outlook to 2026. The key outtakes;
Annual growth rates from Export & International could continue to be over 5%.
China will continue to develop as a major market.
Against a tough and unpredictable UK home market environment, are you;
Ensuring your current distributors are up to the challenge?
Confident you are getting the right level of focus from your distributor partners?
Certain your people have the capability to deliver the export agenda?
Clear which Export & International markets beyond Europe are on your radar?
Now is a good time to reflect on your current Export & International sales efforts and ask yourself, "are they fit for purpose"? Take the necessary steps to consolidate your current business and develop the internal flexibility to adapt to market demands imposed by the changes emanating from the Brexit negotiations.
At Customer Attuned we have undertaken numerous transformation programmes across multiple sectors focused on Export and International sales capabilities.. From our experience the key points to consider for any export sales drive are;
Market Choice
Distributor / Partner choice
The capability of your people.
In market activation
To gain a fuller understanding of how we can help you be more successful, and be more prepared for the immediate future, get in touch now. We have bespoke tried and tested solutions that focus on all of the above.
https://customerattuned.com/business-capabilities/distributor-management-development/
Distributor_Management_Dev_Plan
Mark is a co-founder and Director of Customer Attuned Ltd. He holds a Doctorate from the University ofSouthampton, his thesis focused on Trust as a dynamic within business to business customer relationships.

He is an expert in B2B Customer Experience and Customer Management. This includes CM strategy development; execution of improvement plans (incl. organisational modelling for customer management); programme design; and partnership & alliance development.

Mark's applied work across FMCG, industrials, medical devices, financial services, business services and construction has led to organisations making, significant improvements to their customer management. A large focus of this work has been moving organisations up the Trust Ladder to enable them to benefit from reduced cost to serve, while continuing to innovate and deliver mutual value.

Mark is a Fellow of the Chartered Institute of Marketing and Member of the Institute of Sales and Marketing Management. He holds an MBA in strategy from Henley Business School.
Latest posts by Mark Hollyoake (see all)
https://customerattuned.com/wp-content/uploads/2013/04/customer-attuned-banner.jpg
430
1300
Mark Hollyoake
https://customerattuned.com/wp-content/uploads/2016/05/logo.png
Mark Hollyoake
2017-11-27 12:40:11
2017-11-27 13:36:19
Exporting and International Business Development