The Great Debate (2) – Making B2B Partnerships work – Lord's Cricket Ground
50 of the brightest B2B industry Sales Support Managers, Customer Experience, Retention Managers, Regional Sales Directors, Supplier Relationship Managers, Programme Managers attended the second Great Debate at Lord's Cricket Ground to understand: How to make B2B Partnerships work.
In the second Great Debate, held at Lord's Cricket Ground in February, we considered how to make our B2B partner relationships work better … and how using that knowledge and insight helps in managing negotiations and finding the balance in supplier-vendor contracts.
Created, developed and hosted by four partner companies: Customer Attuned, eBECS, Deep-Insight and STaR Commercial Academy. Each sponsor contributes complimentary skills into the B2B Customer Management mix: business capability assessment; improving technology and lean processes; identifying genuine customer relationship quality and your 'at risk' client accounts; and aligning and co-creating with account management teams to make them more effective customer managers.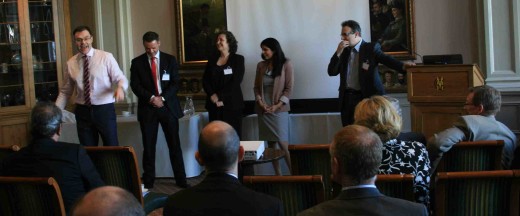 Kerry Foods Champion, Guy Wilkinson gave an open and frank talk on the issues of working with supermarkets across Britain (and Europe) and how at a not so distant point in the past, the supermarkets held absolute power and dictated exactly what products they wanted on their shelves and at what price.
Kerry Foods, a multi-million Euro organization with hundreds of thousands of products had to find a way to shift this power struggle to a more even level playing field. Kerry had to strike a balance so that the supermarkets were not running away with Kerry's margin and demonstrate that there was enough room for both parties to increase their profitability.
How did they achieve this? By co-creating new customer-focused Way of Working and Academy programme together with the help of STaR Commercial Academy.
Mark Francis, Director of STaR Commercial Academy, explained that such programmes must be distinct for the needs of the company; clear disciplines must be prescribed that essentially speaks the language of the customer and there must be 'one way of customer management' across the business. The programme's success speaks for itself with a series of renegotiated, 3-year deals with major supermarkets.
Addressing the issues of channel proliferation and big data, Steve Reynolds, Managing Director of TBS Enterprise Mobility, brought home the positive impact that technology has had on innovation and how it affects businesses on a day-to-day basis. Mobile technology innovation has driven business intelligence to such degree in that it provides real time information, allowing us to combine the use of multiple technologies – mobile is key to the efficient future of any business.
Deep-Insight Managing Director, John O'Connor, took the opportunity to launch a new assessment specifically aimed at understanding and Implementing Net Promoter Score (NPS) in B2B: Relationship NPS.
"We now have NPS customer feedback from 86 countries for clients as diverse as ABN AMRO, Atos… NPS is a recognised and respected loyalty tool and today, we're delighted to announce that we have formally incorporated NPS into our own methodology." said John.
Relationship-NPS has been designed for mid-corporate B2B organisations where the majority of revenues are often generated by fewer than 100 client organisations. A Relationship-NPS is ideal for B2B companies that need to get regular (monthly or quarterly) feedback from their client base and who don't want to burden their customers with long, complex surveys.
Communication is the key to successful relationships, but how we deliver our words and how we listen to the needs of our customers is not always done in each other's best interest.
Stand-up Comedian and Business Trainer, Neil Mullarkey, who has worked with some of the largest organisations across the globe brought the audience to its feet with a lively and interactive session, using skills from improvised theatre to the business environment. Improv is about nimble thinking and collaboration; Neil demonstrated that communication does not need to be a battle to get your way. It includes acceptance of the verbal offer made and negotiation to ensure that both parties get what they want from the situation. A few lucky delegates were hand picked from the conference to participate in one of Neil's business games and experienced first hand how to think on their feet.
Before the close of the conference, Customer Attuned Directors, Peter Lavers and Mark Hollyoake gave a live demonstration of their Assessment Tool that enables businesses to build better relationships through trust, interdependence and equitability. Selecting just a sample of questions from the full 331 question set, Peter and Mark explained each question: –
How 'attuned' are the represented companies with their customers?
Delegates rated their own businesses against these questions and the results compared with the overall B2B benchmarks e.g.: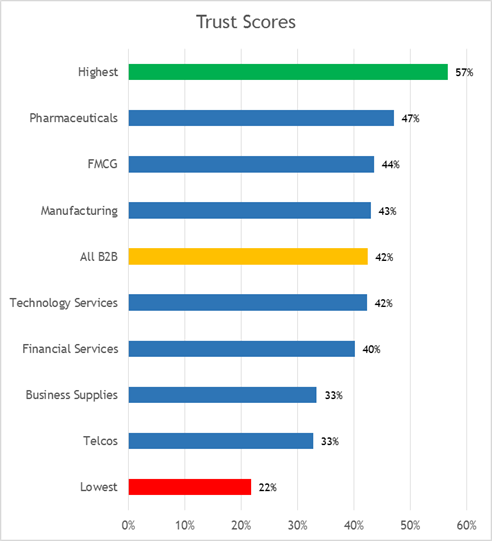 The group's involvement of partners & key customers in product/service development is below the B2B benchmark. About half the audience needs to address their co-creation and joint business planning to strengthen partner/customer involvement.
Latest posts by Ellie Luk
(see all)
0
0
Ellie Luk
http://customerattuned.com/wp-content/uploads/2022/08/logo-1.svg
Ellie Luk
2014-02-11 15:57:41
2022-06-23 13:11:42
The Great Debate (2) – Making B2B Partnerships work – Lord's Cricket Ground