5 ways to increase support team productivity
Welcome to our new guest blogger Jason Grills, who specialises in customer service enhancement and productivity.
"Productivity is being able to do things that you were never able to do before."

Franz Kafka
What do high performing employees have in common? Talent, high engagement, and 10+ years of service within the company if you believe this Gallup report. Productivity influences the output of an organization, so compromising on this area can take a toll on business operations and impact the bottom line. Teams that get a high volume of incoming requests such as sales and support deal with the productivity problem more than others as they are most likely to multitask. Although you can't do much about the volume of requests they get, here are a few sure fire ways to skyrocket your support team's productivity.
Motivate
78% of employees said being recognized motivates them in their job.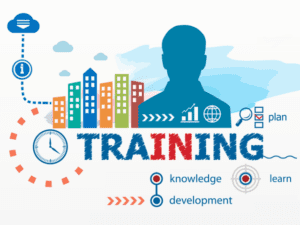 Humans crave inspiration and take their responsibilities seriously when they get recognition for their efforts. In fact, motivation is the driving force that compels employees to go for constant improvements. No wonder the corporate self-help guides and keynote speakers are so much in demand! Monetary benefits, pay and perks or even a gentle pat on the back is a good enough motivation that propels the employees to travel the extra mile every time. Rewarding them with vertical growth and better opportunities at workplace can also do the job.
Offer Constructive Feedback
53% of employers stated that they don't actively track improved performance! That's surprisingly smug given blind faith of these employers in their employees. Compared to employees who don't maintain regular communication with managers, those who do are three times more engaged. 43% of these engaged employees get feedback at least once a week.
Your support team won't strive for improvement unless they learn how they are performing. Employees need to be told which direction their efforts are headed so they keep working out strategies to perform better every day.
Employees must receive constructive feedback while on work, so that their learning curve never stagnates. Moreover, keep the feedback unbiased and transparent to ensure every employee gets a fair shot at receiving recognition.
45% of HR leaders do not think annual performance reviews are an accurate appraisal for employee's work. However, they are effective for educating the employees about the changes they should be making and paths they should be choosing to minimize previous mistakes.
Provide Adequate Training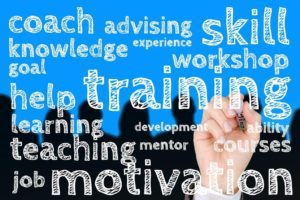 A support team needs to be trained frequently, so that they are versed with the trends in the industry. While it is the norm to train new employees in the beginning, the practice shouldn't take a backseat later.  Training will ensure that all employees know the product inside which not only helps in offering better support, but also aids productivity.
Extend Home Working
Employees value work life balance more than ever and allowing them to work from home or on the go can go a long way in enhancing productivity. Offer them a live chat option, so that they can work from the comfort of their homes without having to commute to work every day. Providing a live chat software option It lets them multitask and establish constant communication with internal and external teams as well.
Foster Knowledge Sharing
"50% of customers think it's important to solve product or service issues themselves." "70% expect a company's website to include a self-service application."
It's integral to have a knowledge base on the company website or separately that support team can access anytime with just a single click. While you can distribute notes and prints of most frequently asked questions with answers, the digital alternative is better. Your support agents can search for solution of any topic online and provide information as it is to the callers/complaining buyers. It also cuts down support tickets as customers will resort to using it before they call the actual company. But having a knowledge base isn't enough; it should be tailored to suit the needs of support team and customers. It's often preferred to calls and emails and support teams often resort to using knowledge bases for referring to accurate help desk.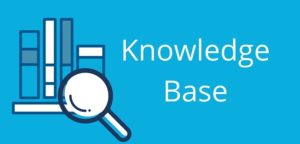 However, customers often doubt the accuracy of knowledge bases!
"Only 37 percent of the respondents currently even bother trying to use self-service options, because they perceive them as inaccurate or incomplete."
In addition to having a knowledge base, it's important to update it with features, sections, content, discussions, examples, videos, etc. Knowledge base directly spikes up your team's productivity by offering them an accurate source of information
The Bottom Line
Creating operational, technical and management changes across the company are indeed driving factors that result in higher productivity and enhanced output. In addition to introducing new means of communication with customers, the support teams need to maintain consistent communication with their supervisors and other teams. Their skills need to be fostered in a positive work environment that counters stress. While the holiday rush might bring in some pressure, it is only temporary and after few days of hard work, support team employees can go back to their usual, less stressful, simpler routine. Making special adjustments during stressful situations like letting employees work from home, alternate or adjusted hours off on daily or weekly basis, special rewards for overachievers, etc. will drive productivity through the roof.
Support teams should understand that it's indeed a pleasure to resolve issues for others and devote themselves wholeheartedly to the task. Employers can utilize advancing options like live chat software, knowledge base, competitive training, motivational games and breaks during weekends to keep the team inspired and working hard.
Please click here to find out more about Customer Attuned's wider people capability enhancement programmes.
Author Bio:
Jason is a technical writer currently associated with ProProfs Chat. He enjoys writing about emerging customer support products, trends in customer support industry and the financial impacts of using such tools. In his spare time, Jason likes traveling extensively to learn about new cultures and traditions.
Linkedin: https://www.linkedin.com/in/jashon-grills00/
Latest posts by customerattuned
(see all)
https://customerattuned.com/wp-content/uploads/2017/12/Support-team-effectiveness_1.jpg
926
1269
customerattuned
http://customerattuned.com/wp-content/uploads/2022/08/logo-1.svg
customerattuned
2017-12-13 17:09:57
2022-09-08 10:32:31
5 ways to increase support team productivity