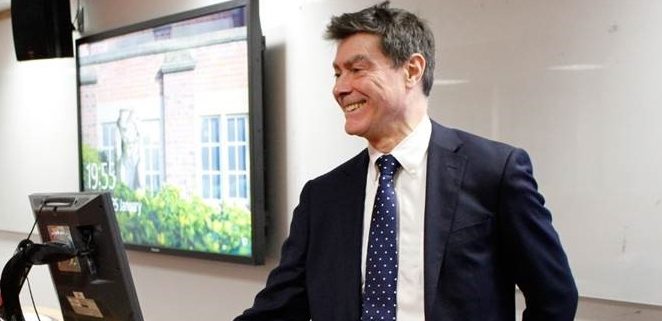 Mark Hollyoake gains his Doctorate on B2B Trust
Huge congratulations to one of our directors, Mark Hollyoake, for successfully completing and passing his Doctorate, analysing and proving the constituents of B2B Trust.
Is it possible to systematically develop trust to a mutual competitive advantage in B2B?
This is the question he has been wrestling with since enrolling on a Doctoral research programme at the University of Southampton five years ago.
From years of working in customer experience – witnessing the disastrous effects of trust breaking down first hand, while also experiencing the many benefits of mutually trusting relationships – Mark became curious to know if it was possible to identify the dynamics involved  in developing trust, to unpick them and develop a systematic way to embed it in organisations. His focus ever since has been to understand how trust operates in B2B relationships.
Over the last five years, he has researched B2B at senior leadership level, teams / operations, interpersonal / staff, across sectors as diverse as: Retail, FMCG, Pharma, Financial services and Outsourced Service Providers.
And, the answer to the question is . . .
YES!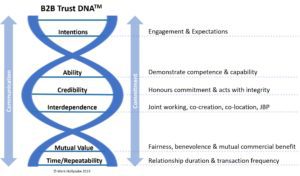 It is possible to understand the subtle dynamics at play, and, from this point, establish both the emotional and rational elements to proactively drive trust across all types of Business to Business relationships.
Please get in touch with Mark if you would like to find out more!
Latest posts by Dr Mark Hollyoake
(see all)
https://customerattuned.com/wp-content/uploads/2018/09/Lecturing-e1580148193455.jpg
378
662
Dr Mark Hollyoake
http://customerattuned.com/wp-content/uploads/2022/08/logo-1.svg
Dr Mark Hollyoake
2020-01-27 17:59:14
2023-06-21 09:11:36
Mark Hollyoake gains his Doctorate on B2B Trust